Bicycle Hangar Missoula, Montana 406-728-9537
Bicycle Hangar
1801 Brooks
Missoula, Mt 59801
Hours:
Monday-Thursday 10-6
Friday-Saturday 10-7
Sunday 11-5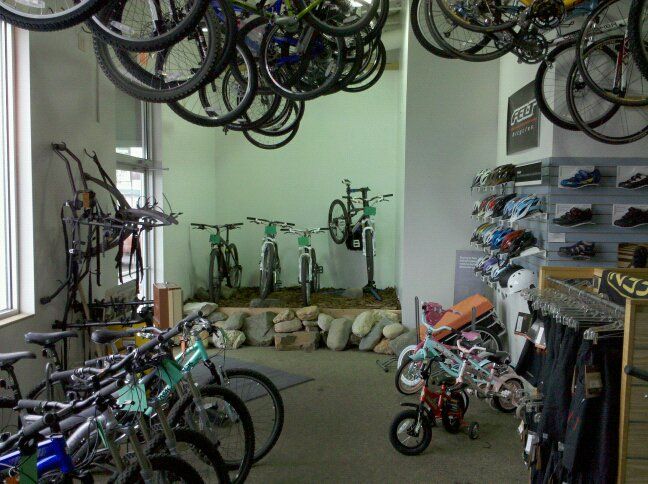 This is the front of our current location, just inside the front door. We are located at 1801 Brooks in the same building as Freemo's Pizza. The Bicycle Hangar has been on the 1800 block of Brooks since 1980.


This is a view of the main part of our floor space. We have a huge selection of everything you need to get out and ride.

Pictures from the Bicycle Hangar. We stock a lot of bikes and accessories.
406-728-9537