February 2009 Rides: Woods Gulch, Deer Creek, Pattee Canyon
I have been motivated to get out and ride some. I would rather ride the ice than sweat away on the trainer. Here are some pictures from the third week of February 2009.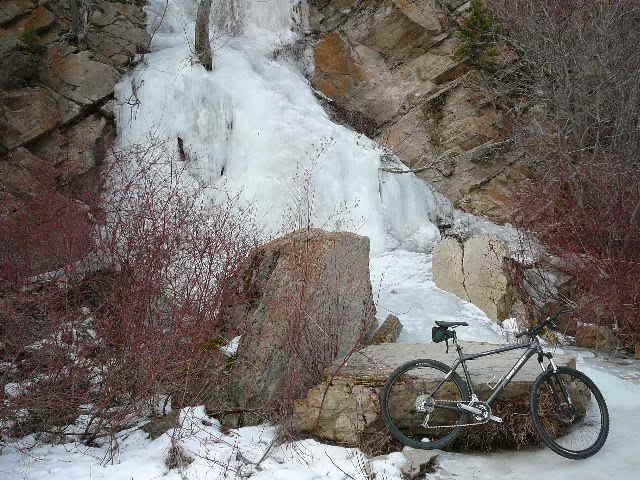 Kim Williams Trail Feb 2009.

I made it about half a mile up the Deer Creek Sneak but I couldn't stay on top of the snow, too much winter excess weight? I went back and went up the Deer Creek Road.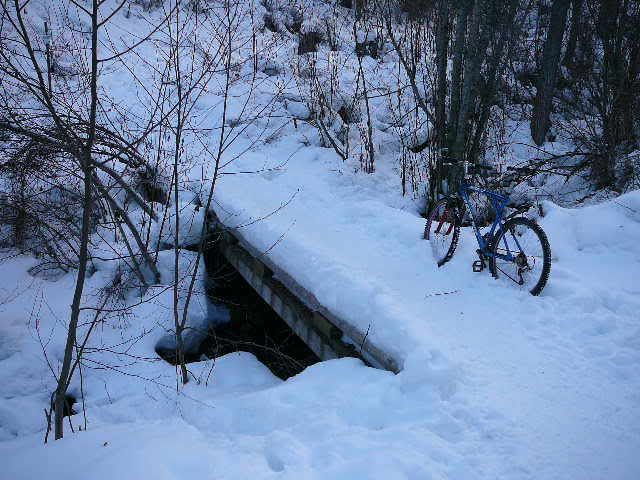 Woods Gulch Trail February 2009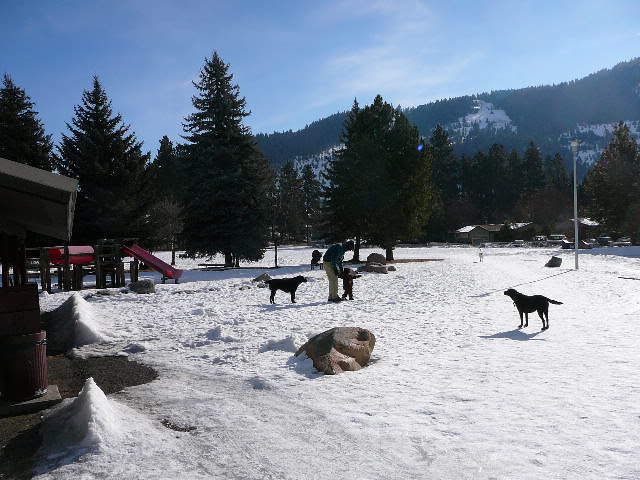 Lincoln Grade School Feb 2009. The trail below here was real icy.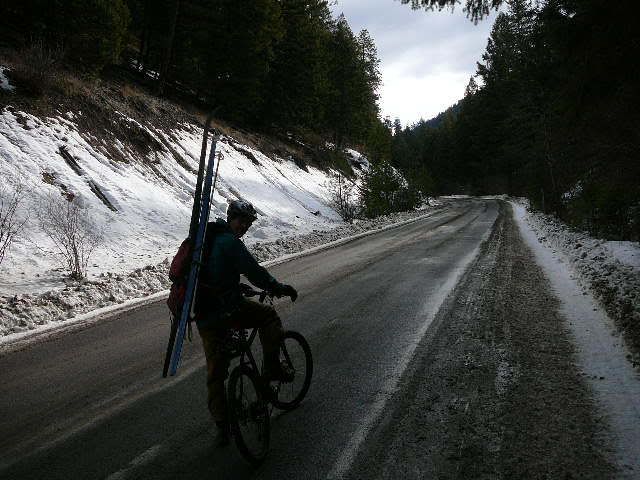 Pattee Canyon Feb 18, 2009, This gentleman was heading up to ski as I was coming down. The Deer Creek side was solid ice with a good layer of gravel over it.
I flatted my studded tire and thought we were out of the ice season.  Six crashes in three rides tells me I should have built up another studded tire.  Some people learn as they get older others of us just get older.  Rick